"Jeff Stookey's Chicago Blues hits all the right notes!"
       —Darcelle XV/Walter Cole, author of Just Call Me Darcelle and Guinness World Record's "Oldest Working Drag Queen."
"…[Dangerous Medicine] is a brilliantly written story set in the tough Prohibition era."
      —Don DuPay, author of Behind the Badge in River City: A Portland Police Memoir.
"[He] tells the story at a jazzy, propulsive pace, capturing the vibrance and danger of Chicago in the 1920s."
      —Alan Rose, author of The Unforgiven and host of KLTV's Book Chat.
"…a finely woven tale of self-discovery and acceptance."
      —Poison Waters/Kevin Cook, Drag Queen Extraordinaire.
Medicine for the Blues is a trilogy of novels, a work of LGBT historical fiction that explores the complexities of gender and sexuality through the historical lens of the early 1920s. The Ku Klux Klan was growing in influence, the eugenics movement was passing human sterilization laws, illegal liquor was fueling corruption, and Freud was all the rage. Based on extensive period research, this trilogy tells a touching gay love story set against the dramatic backdrop of this influential era.

"In this gay historical novel I want to encourage understanding and acceptance by asking readers to shift their frame of reference. Society and history are not static, they are constantly changing."  —Jeff Stookey
~   ~   ~
You can order print books and eBooks of Medicine for the Blues trilogy from Broadway Books in Portland, Oregon:  https://www.broadwaybooks.net/ . They are taking orders on their website, but they ask your patience as filling orders takes longer than selling books in their store.

You can also order eBooks and printed books on-line from Another Read Through bookshop. Even though the brick and mortar store is now closed, Elisa will continue her online presence: anotherreadthrough.indielite.org

Or you can go to your local bookshop and ask them to order paperback copies from IngramSpark, an international distributor.
Ebooks are also available from Smashwords:
Audio books of Medicine For The Blues are now available at libro.fm, audiobooks.com, bookbeat.co.uk, downpour.com, and Amazon's audible.com. Dozens of other platforms will be carrying these audio books, so check your favorite web outlet.
And as a last resort: Amazon.
~   ~   ~
Check out links to Author Interviews — video, audio, and written — on various websites by going to the Resources tab, above, or click here.
Check out the "Best Books…" lists I've posted on Shepherd.com to see reviews of books that influenced the writing of Medicine for the Blues trilogy.
The pandemic isn't over yet. Get vaccinated as soon as you can. And continue to wear a mask where required ("I protect you, you protect me").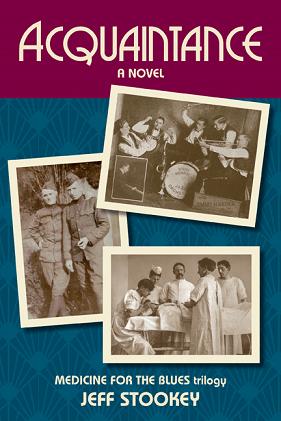 As a young doctor, Carl Holman has experienced the horrors of World War I and the death of his lover, a fellow officer. Back home after the war, he befriends a young jazz musician who he hopes will become a companion he can share his life with. But this is Oregon: the Ku Klux Klan is gaining influence, homosexual acts are illegal, and such a relationship will jeopardize Carl's promising medical career. Musician Jimmy Harper has his own dreams for the future and his own obstacles to overcome before he will allow himself to accept Carl's love. More than a gay love story, Acquaintance is a deep dive into gay and lesbian history based on extensive period research of the 1920s. This is Book 1 of
Medicine for the Blues
trilogy.
~  ~  ~
Purchase Acquaintance
on Amazon HERE
or on Smashwords HERE.
In stores at Another Read Through and Broadway Books .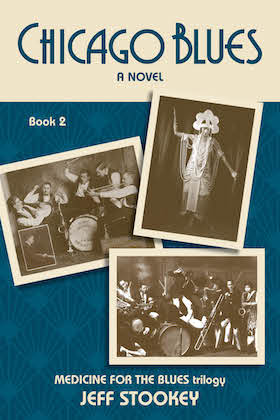 Book 2: Chicago Blues follows Jimmy Harper as he reluctantly leaves his lover Carl behind and goes to Chicago with the Diggs Monroe Jazz Orchestra, where the band hopes to find fame and fortune. Instead, Jimmy descends into the jazz underworld where he becomes entangled in dark dealings with a sinister mob boss and an erotic affair with a black drag performer. In this unfamiliar world, Jimmy begins to question whether he can trust anyone, even his old band members. "…[a] finely woven tale of self-discovery and acceptance." —Poison Waters/Kevin Cook, Drag Queen Extraordinaire.
~  ~  ~
Purchase Chicago Blues
on Amazon HERE
or on Smashwords HERE.
In stores at Another Read Through and Broadway Books .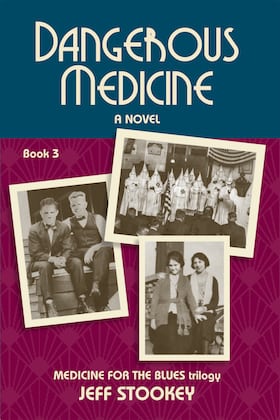 Book 3: Dangerous Medicine, follows Carl Holman's struggles to navigate his medical career in the face of pressures from the KKK, societal expectations to marry and have children, and other forces beyond his control. As he makes difficult decisions about his professional and domestic affairs, can Carl and those he loves find a way to live authentic lives in this hostile world? "Jeff Stookey's engaging novel is a brilliantly written story set in the tough Prohibition era. An excellent contribution to the history of our city, the book is also a page-turner. I had to know what happened next." —Don DuPay, Behind the Badge in River City
~  ~  ~
Purchase Dangerous Medicine
on Amazon HERE
or on Smashwords HERE.
Now available
"…this entire trilogy by Jeff Stookey was incredible…only after finishing this last one can I truly appreciate the scope of what Stookey accomplished here…Stookey was brilliant in his execution…Highly recommend."
"Acquaintance is a breathtaking novel! The first in a series of three, that I could not put down, and had no intention to. I was blown away by Acquaintance, a perfect start to this historical fiction series by Jeff Stookey.
The amount of research that must have gone into this novel is awe-inspiring. It explores sexuality and gender, WWI, jazz, the influence of the KKK, and medical practices, all while showcasing a beautiful romance. The relationship developed in book 1 is one of my favorites I've read recently. The writing is thoughtful and the research is perfectly infused within the story. Besides all that, there are also some truly wonderful secondary characters in Charlie and Gwen, that I hope to see more of!
"My rating:  ⭐️⭐️⭐️⭐️⭐️/5   Looking forward to Chicago Blues and Dangerous Medicine."
Chicago Blues:  "I feel inadequate to write this review because I am so blown away by this book….I strayed out of my normal comfort zone with Jeff Stookey's first book, "Acquaintance," and since I really liked that one, I was eager to see where Jimmy's life would take him….I expected it to be good, but I was wrong — it was GREAT! In my opinion this second book was even better — more streamlined, but also covered a lot of thrilling action — criminal, sexual, musical — but also has such a distinctive 'literary' flow and feel….And I am hard pressed to think of a character more addictingly heartbreaking than Eric/Erica. Extremely bittersweet ending but I like where it is headed to next in book 3."
Dangerous Medicine:  "This has by far been one of the most exceptional reading experiences I have had in many, many months. It started off well in "Acquaintance", got even better in "Chicago Blues," but in this one, "Dangerous Medicine," it's like he was almost saving the best for last, having it all come together the way it did….Stookey did an impressive job facing head on many 'controversial' topics, from racism, birth control, family sexual abuse, STD's, the 'invisible' influence of the KKK in society….there are so many other societal/historical elements to this book, it is almost on an epic scale. Perfect editing, pacing, presentation and I think this is a novel that defies genre — it could, and should, be read by a wide audience. I'd strongly suggest reading the entire series in order to genuinely experience the full breadth of this fascinating world."
"There is a temptation to try to categorize the 'Medicine for the Blues' trilogy written by Jeff Stookey as LGBTQ crime-drama-love stories, but these stories are not like other books that fall into such easy categorization. Though each book is very good and can be enjoyed as a single read, I recommend reading all three, in order, as the best way to get to know the characters in this well-told well-written gay love story set during the prohibition era in 1920s Chicago and Portland, OR. The stories flow smoothly throughout the trilogy, to an agreeably satisfying end."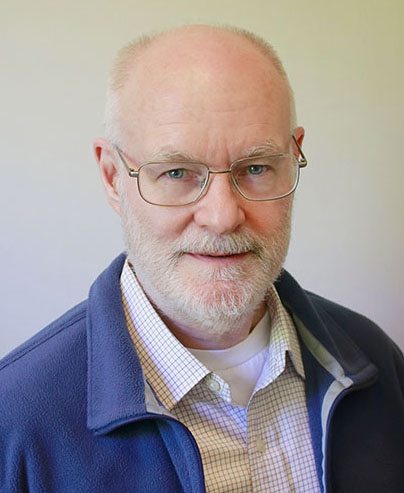 Jeff Stookey
Author
Exploring the lives of two gay men in the 1920s, Jeff Stookey had to learn to see through eyes that were not familiar with a post-Stonewall world. These characters were figuring out homosexuality, just as he had, growing up in a small town in rural Washington State. He studied literature, history, and cinema at Occidental College, and then got a BFA in Theater from Fort Wright College. In 1992 he retrained in the medical field and worked for many years with pathologists, trauma surgeons, and emergency room reports. This background led to the creation of the character Carl Holman MD, while a deep dive into gay history and Oregon's past shaped much of the rest of the trilogy. A novel writing class at The Attic Institute and more than a year with two different creative writing groups helped him bring this story out of the closet. Stookey has lived in Portland, Oregon, for many years with his longtime partner and their unruly garden.